November 3, 2021

Announcing New Board Leadership

Blog Post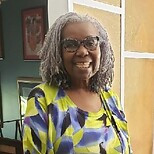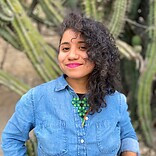 Friends and Colleagues,
I am writing to let you know about the good news at Coming Clean. The Board of Directors of Coming Clean is proud to announce the election of Dr. Marva E. King as the new Chair of the Board. The Board is also pleased to announce the election of Yudith Azareth Nieto, as the new Vice Chair of the Board.
Marva has served on the Board for four years and before that she spent nearly 23 years at the U.S. Environmental Protection Agency. Marva is a leading expert on and contributor to efforts to promote environmental justice in America. In 2017, Marva retired from the EPA where she served in various positions including: Advisor to the Associate Administrator for Environmental Justice and Community Revitalization; EJ Coordinator in the Office of Air and Radiation; Senior Policy Advisor in the Office of Environmental Justice; Co-Chair of the Community Action for a Renewed Environment (CARE) Program; and Program Manager for the National Environmental Justice Advisory Council (NEJAC).
Yudith has served on the Board for three years. She is a Mexican-American environmental justice organizer, language justice worker, and multidisciplinary artist based in the Gulf South. She was raised in the Manchester barrio of Houston, Texas and began activism at an early age to address the nearby facilities polluting and endangering her community. Yudith is a founding member of the BanchaLenguas Language Justice Collective in Bvlbancha (New Orleans, LA) and part of the core leadership within the Another Gulf is Possible Collaborative.
After some nine wonderful years as Chair of the Board of Coming Clean, I am retiring from this fine position and, our long-time colleague and friend, Gary Cohen is retiring as the Vice Chair of the Board. Both of us will remain on the Board. We are very proud and respectful of all that Coming Clean and its many member organizations, the staff of the organization, and Judy Robinson, the Executive Director have accomplished in the twenty years since Coming Clean was founded. Today, Coming Clean is a premiere justice-based environmental health network working at the very heart of the major issues that we face in public health, environmental protection and social and economic justice.
With this new Board leadership, Coming Clean will continue to deepen its grounding in, support for and accountability to environmental justice priorities, and to grow and develop an integrated movement for environmental health and economic and environmental justice that leaves no community behind.
Please join Gary and I, and the whole Board, in welcoming Marva and Yudith to these new roles.
Respectfully,
Ken Geiser,
Board of Directors, outgoing Chair