Safe Chemical Solutions
Market and policy actions for chemical disclosure and safe chemical solutions.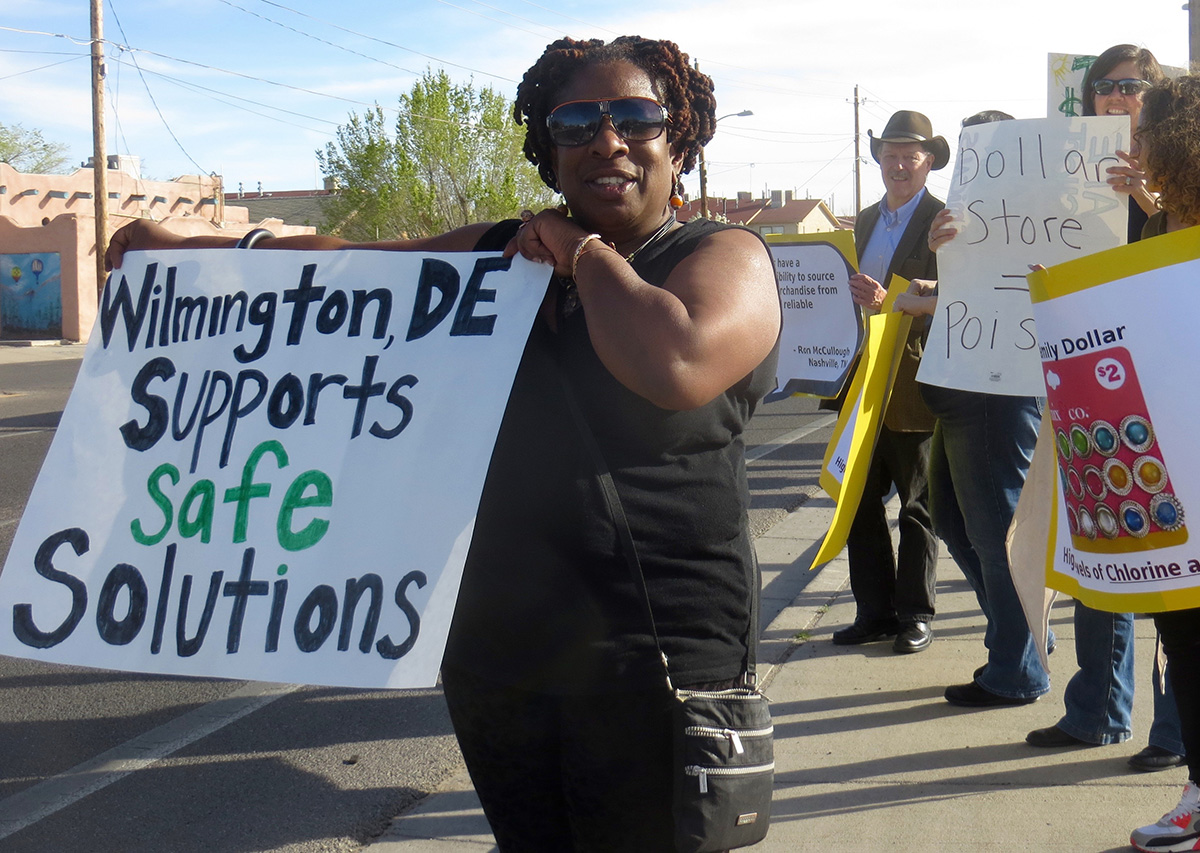 Every day, in homes and communities across the nation, people are routinely exposed to hazardous chemicals linked to cancer, infertility, asthma, learning disabilities and other health problems.  These chemicals, often untested and almost completely unregulated, surround us: inside and outside our homes, in furniture, electronics, toys, health and beauty products and much more.
Nearly 100,000 synthetic industrial chemicals can be found in our homes, marketplaces, and workplaces today. In many cases, these chemicals have been rushed to market with little or no government oversight, no effective regulation or knowledge of health impacts, and almost nothing is understood about how these chemicals interact with each other inside our bodies.  Babies are now born pre-polluted with over 200 industrial chemicals that they've absorbed from their mother's exposures. Scientists have shown that exposure to toxic chemicals — even tiny amounts — can trigger chronic diseases and health disorders.
Coming Clean believes that people shouldn't be exposed to dangerous chemicals without their consent, and that companies should substitute hazardous chemicals with safer chemicals or materials.  We believe we have the right to know what's being put in our products and consumer goods, and what health concerns those chemicals pose. We're working to make sure that substances are proven safe before our families are made guinea pigs for the chemical industry.
To make this happen, Coming Clean unites policy advocates with grassroots organizations, health professionals, researchers, business leaders, investors, workers, and others working to create a safe, healthy future.  Together we're demanding less toxic marketplaces with safer alternatives, pushing companies, suppliers and retailers to choose safer chemicals for their products and manufacturing processes.  And we're demanding that governments set high standards for chemical and energy regulations at the local, state and national levels, because too many companies continue to place profits over protecting people.  
We use our Louisville Charter for Safer Chemicals as our roadmap for reform, and platforms  like our Five Essential Practices for Retailers, Brand Owners and Suppliers toward creating a more just and less toxic world for everyone.