Safe Markets and Safe Substitutes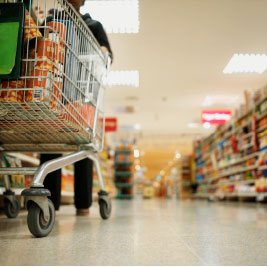 People should not be exposed to hazardous chemicals linked to asthma, infertility, autism and cancer in products such as toys, furniture, and cosmetics. Coming Clean is bringing organizations together to work for corporate action which takes toxic chemicals out of our products, avoids chemical substitutes that might be as toxic or worse than what they are replacing, and build commitments for a sustainable supply chain which supports health and justice.
For more than a decade Coming Clean has coordinated campaigns involving dozens of local, state and national market-focused organizations on ubiquitous, highly toxic chemicals like flame retardants, BPA, phthalates, and more.  Together, with the Louisville Charter serving as our common platform for chemical industry reform, we've won commitments from manufacturers and retail companies to shift to non-toxic chemicals and products.
For more information on environmental health and justice market campaigns check out our Safe Markets website at: SafeMarkets.org.    You can also support the Coming Clean-led Campaign for Healthier Solutions.
Safe Markets Campaign Resources:
Nanomaterials Hazard Assessment Resources
As part of our research on chemical substitutes, Coming Clean conducted collaborative research on the potential hazards of nanomaterials, which are increasingly used as substitutes for other toxic chemicals in products.  This is the first time an off-the-shelf chemical hazard assessment tool -- the GreenScreen for Safer Chemicals -- was applied to a nanomaterial.
Here are resources on our nanosilver hazard assessments using the GreenScreen method:


Lifting the Nano Veil: A Peek at Nanosilver with GreenScreen. This fact sheet explains what nanomaterials are, why we should be concerned about the impacts of nanosilver on our health, and how the new nanosilver hazard assessment can be used by government agencies, companies and consumers to avoid these hazards.
Nanosilver and conventional silver GreenScreen manuscript in the peer reviewed journal Environmental Health, published on November 8, 2016. 
The online version of the Environmental Health manuscript, titled, "Use of a modified GreenScreen tool to conduct a screening-level comparative hazard assessment of conventional silver and two forms of nanosilver."